FRIENDS DON'T LET FRIENDS BUILD EMPIRES ALONE
In honor of the recent Friends reunion I thought I would talk about making friends in your 20's - Talk about the hardest thing ever! But it is SO important to have your go to friends that you know you can count on to tell you how it is, support you when you need it and encourage you to build your dreams.
Let's face it - the world officially shut down like FOR REAL when Netflix decided to take FRIENDS off theIr streaming service. I think that just shows you how important it really is to have friends in your life.
Before we hit our 20's we were always kind of forced to have friends. We started with pre-K then elementary school, summer camps, sports, high school and then after that we had college for those of us that decided on higher education. In all of these areas, we had a group of people around our own age that we were thrown together with and like it or not you in one way or another were forced to interact with people and along the way (hopefully) you made some good friends!
Then ADULTING became a thing. You graduate and you're thrown out into the real world to get a job and be all responsible and stuff. UGH! What a downer. But outside of your job - how do you make friends?! If you're like me most of your friends split off all around the country from high school and college. The only place you have to really make friends is work and well you already spend so much time with one another there do you really want to spend time with those people outside of the office? Hopefully the answer is yes because in all honestly that would make your life so much easier to be friends with the people you work with.
For those of us lucky enough to have friends that we work with - hold them close! That is a special thing. But, now a days, we are working from home more, doing most things from home more quite honestly and many of us are building our own businesses remotely. So, that brings me back to my original question - Where my friends at?!
Anyone else feel this struggle?!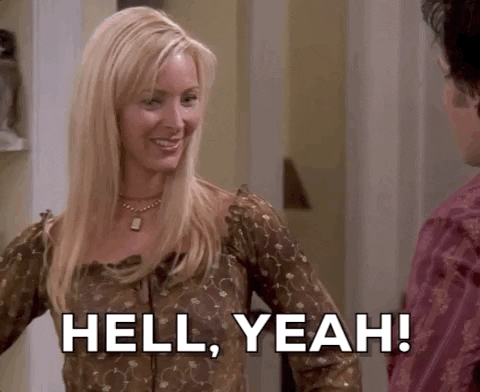 I honestly had a few friends at work but now, I only have one or two left because of changes, people moved etc. and it gets lonely!
Where can you find friends?
Join a group with similar interests

Look into your community and see where there are other groups (intermural sports, crafting, clubs etc.) with people that have similar interests. There may also be networking opportunities as well for business owner or even entrepreneurship groups

Join a class for something you have always wanted to learn - not even something major it can be as simple as a painting with wine class or something!

Attend festivals and events (now that those are coming back!)

Start a group of your own or even a course!

Join an online group- there are tons of these now a days especially within the last year everywhere from Facebook to apps designed to connect people

Join a community service group - I was in the Rotary club when I was in high school and just recently rejoined a virtual club this is great for giving back, networking and making new friends along the way!

Join a gym, yoga studio, cycling, barre etc.
The thing that has gotten me through? My Beachbody team! Believe it or not, I have not met 99% of the people on my team in person before! But let me tell you those ladies are my Ride or Die.
Things I Look For In Friends
As we get older the need for friends changes from people who we can go out and have fun with to people who:
tell us like it is,

friends we can vent to,

people who support us in what we are doing

We need a support system of people with like interests to share ideas with,

to share experiences with to help us know we are not crazy!
I can tell you that my team has made the biggest difference in my life and keeping me accountable. They give me the drive to keep going even on days when I don't want to get up and keep going. We are there to help push and uplift each other DAILY. My team is there for everyone no matter what. AND we have fun together. This weekend we had our very first team SUMMER BASH where most ladies met for the first time! This fall we are going to NASHVILLE for our first ever Coach Retreat! This is what we live for, we are not only friends but we are business partners too. We are each others accountability partners, coaches, cheerleaders and family.
How do you make new friends in this weird time we are living in?! What do you look for in a friend?
If you are looking for a team, an accountability group or just some friends to hang out with - Check out my team! I may be biased but we have one AMAZING group of ladies. Come check us out, join one of our team bashes, group workouts, meal prep sessions, dance parties or HECK Join me on this journey and come PARTY with us in NASH this Fall!!
Not only are they my team but they are also my business partners. Interested in learning more about how we are all working to build our dream businesses together?? Check out the opportunity with me here.
I am hosting a FREE bootcamp to try and see if my team is the right fit for you to help CRUSH your goals. That group starts on June 21st and runs through the 25th!! Come check it out or reach out - I would love to hear from you.